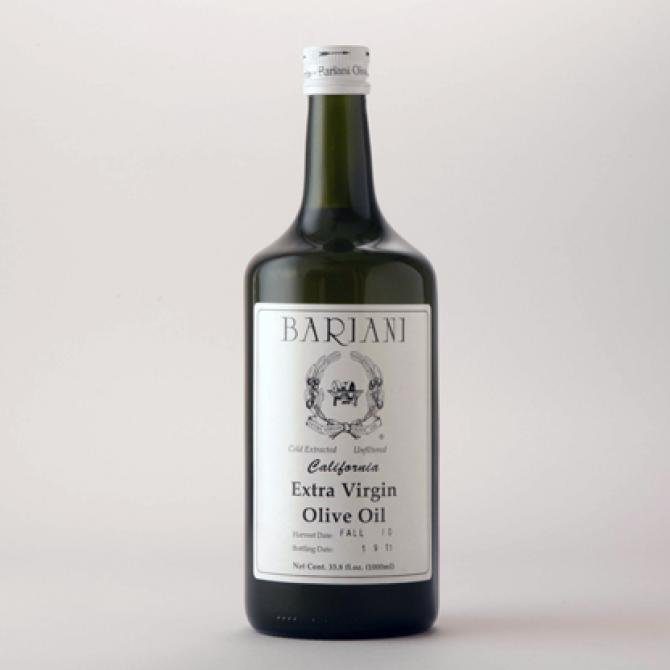 Bariani is a supremely high-quality olive oil and is found on this list of authentic olive oils. Recommended by the Weston A. Price foundation, this first-pressed olive oil is hand-picked, milled with a stone wheel within 48 hours of harvesting, and pressed with a hydraulic press. The Bariani family gives particular care to the entire extraction process from the tending of the orchard to the bottling of the oil, opting for quality rather than quantity. Bariani olive oil is pesticide-free and packaged in a dark glass bottle to protect from oxidation.
This olive oil will differ in flavor and taste every year due to their traditional process of extraction. However, you will always find the same subtle characteristics that differentiate their olive oil from any other and that accommodate even the most discriminating palate. The health benefits are also superior with a stunning concentration of polyphenols measuring at 989 mg/kg. A great complement to any food and a perfect choice at any special occasion.
Produced in a limited quantity, the olive oil is a USDA certified organic product and is Stone Crushed, Cold Pressed, Decanted and Unfiltered in central California. Available in 16.9 fl oz/500mL and 33.8 fl oz/1L glass bottles.