TerraSoul's Mylk grade almonds are certified organic, Non-GMO Project verified, and unpasteurized. They include a percentage of some chipped and blemished almonds and are great for making homemade almond milk and butter. Because some of them are chipped and blemished, TerraSoul sells them at a lower price than their regular almonds, but the quality is the same!
Their unpasteurized almonds are truly raw, alive and are never treated by irradiation, ultra-high heat, steam or chemically sterilized as required for all domestically grown almonds, even those labeled as "raw". Their raw and unpasteurized almonds are perfect for making luxurious homemade almond milk. Their Mylk grade almonds are a special almond specification they supply to national nut milk brands and the country's best organic juice bars. They import a unique almond variety not grown in the U.S. that contains a higher fat and oil content that makes a luxuriously smooth and rich tasting almond milk. You can also dehydrate the remaining almond pulp to make nutrient-dense almond flour.
Ingredients: Organic Almonds (Tree Nuts) (Prunus dulcis)
Allergy Info: Contains tree nuts. Packaged in a facility that handles tree nuts.
Storage Info: Refrigeration recommended.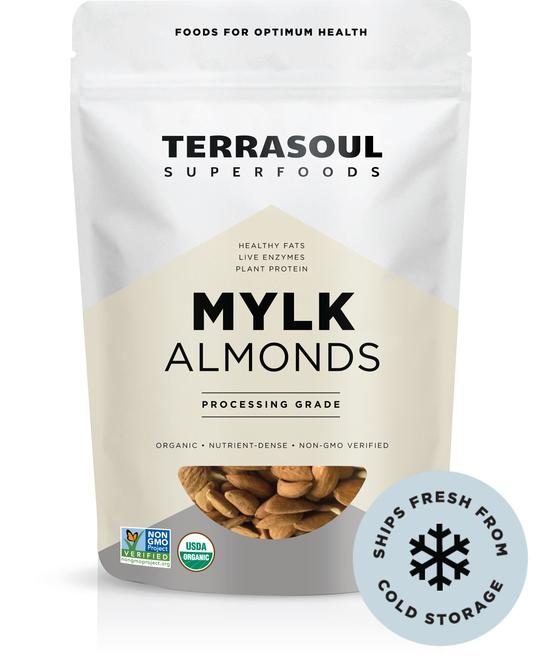 You must login to post comments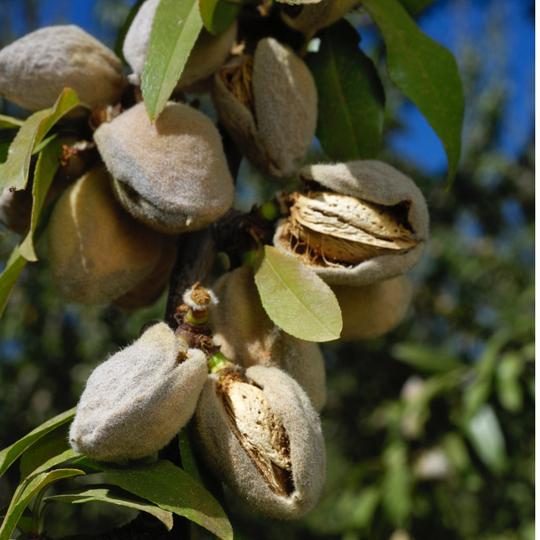 You must login to post comments